Welcome to our 3-star hotel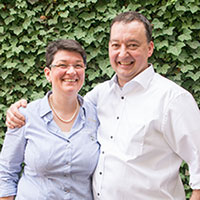 Surrounded by the pretty town of Krumbach, the friendly team of the Diem family welcomes you to their 3-star hotel. With a spacious spa area, a cozy beer garden, modern rooms, and exquisite cuisine, a stay in every season is an unforgettable experience.
Exquisite gastronomy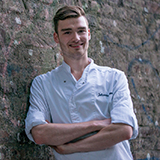 Johannes Diem, the head of the Gasthof Diem restaurant, will spoil you with regional delicacies from a changing, seasonal menu. The restaurant places great emphasis on the freshness of the ingredients and uses predominantly local ingredients such as vegetables, salad, and fruit as well as meat from the in-house butcher's shop.
Us from Bavaria from 15.01.2019 Wirtshaustipps with Wolfgang Schneider
What our guests say:
Hotel Diem is a family-run hotel. Here much emphasis is still placed on tradition. The breakfast buffet is very generous, and especially the hotel rooms in the new building are wonderfully comfortable gladly again!
I have often been both privately and on business in the guest house Diem.
Family Diem and the whole team take care of all concerns; the guest always comes first. The menu offers all Bavarian-Swabian specialties as well as first-class menus and wines. What I particularly liked during my visits to the different seasons are always processed seasonal ingredients and the dishes adapted accordingly.
Always my pleasure!
For professional reasons, we stayed for one night at the Gasthof Diem and enjoyed the pleasant atmosphere there. The rooms were spotless, the breakfasts fantastic and the service perfect in every way. I would recommend the house in every way!
We stayed for three nights in the hotel Krumbach Diem and had booked half board. The three-course menu in the evening was our culinary highlight. Where also the breakfast in the city hotel Diem is wonderfully draped with a hearty variety.