Regional and seasonal products lovingly prepared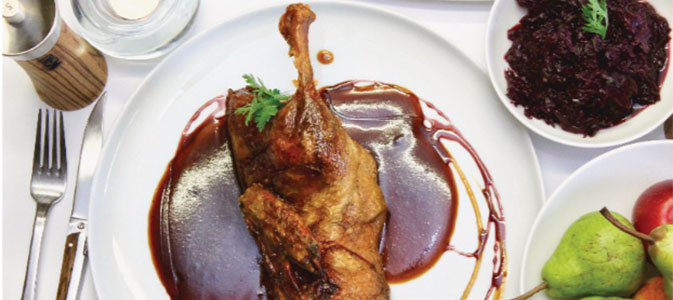 When selecting the meat, we pay particular attention to regionality and buy our animals only from farmers in the Krumbacher environment. Animal welfare is the focus of our EU slaughterhouse. Our butchers give the meat the finishing touch and make sure that our beef is always perfectly matured.
Conscious food and regional origin of the ingredients is our top priority, other than the standardized and globalized "fast food." At the same time, with our approach we strive to preserve the Swabian cuisine, setting new accents with local plant and animal products and their domestic production. In our kitchen, we consciously use regional meat products from our slaughterhouse and herbs, salads and vegetables from the region.
Our menu changes daily! We, therefore, ask for your understanding that online only a sample menu can be displayed.
In the beer garden, of course, we make no compromises and offer here the full selection of our food.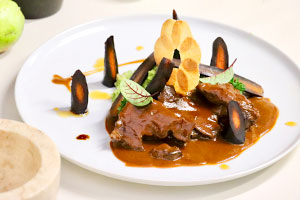 Classics: from schnitzel to roast, to trout.
Main courses: Daily changing dishes made with attention to detail.
Children's dishes: Small Schnitzel to homemade egg spaetzle.
Desserts: Made with great refinement.
Snacks: jellies, sausage salads and tartare.
Delicious beers from Paulaner and Augustiner brewery Munich
In-house gin: Ginseblümchen
Finest schnapps from the Krumbacher environment
Great wine list of the finest German and European wines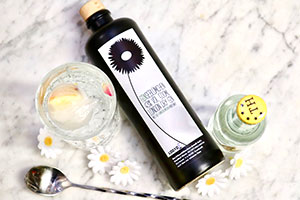 SlowFood
Since 2018 our restaurant and hotel in Krumbach is also represented in the Slowfood Guide.
We are very proud to work on the principles of Slowfood. GOOD, CLEAN, FAIR.
You can find more information about Slowfood here: https://www.slowfood.de